Special Orders Are Delivered in 8-12 Weeks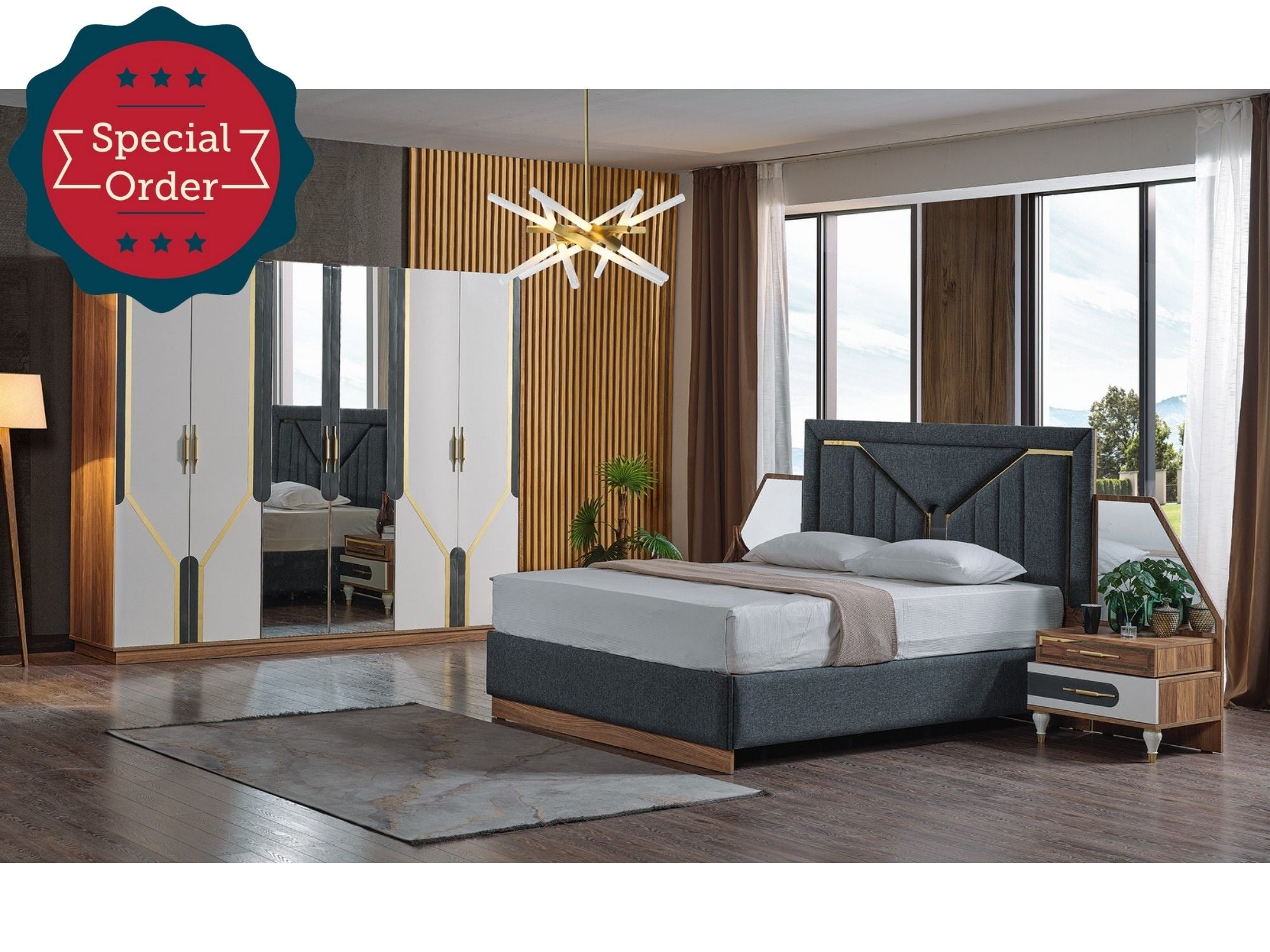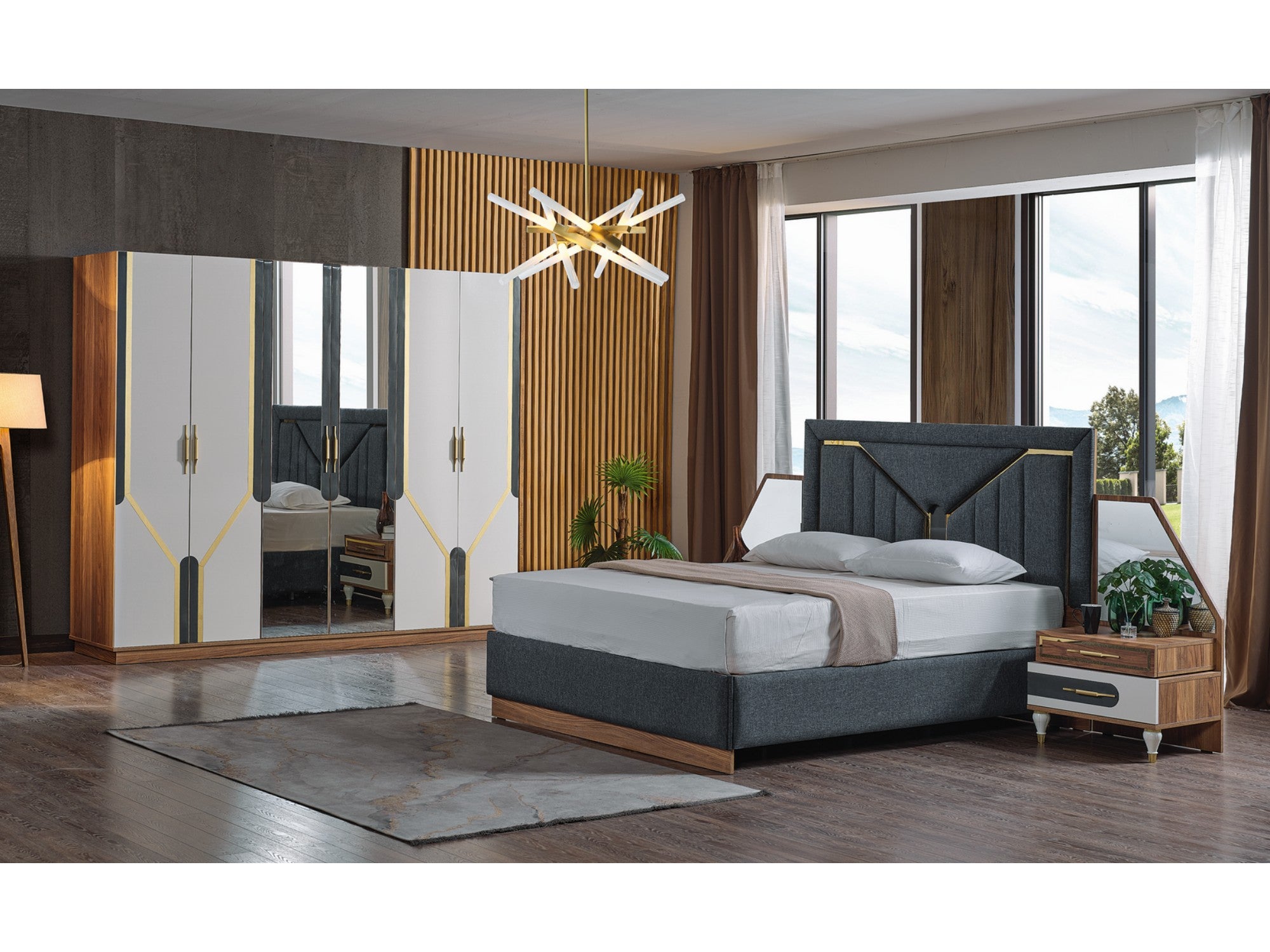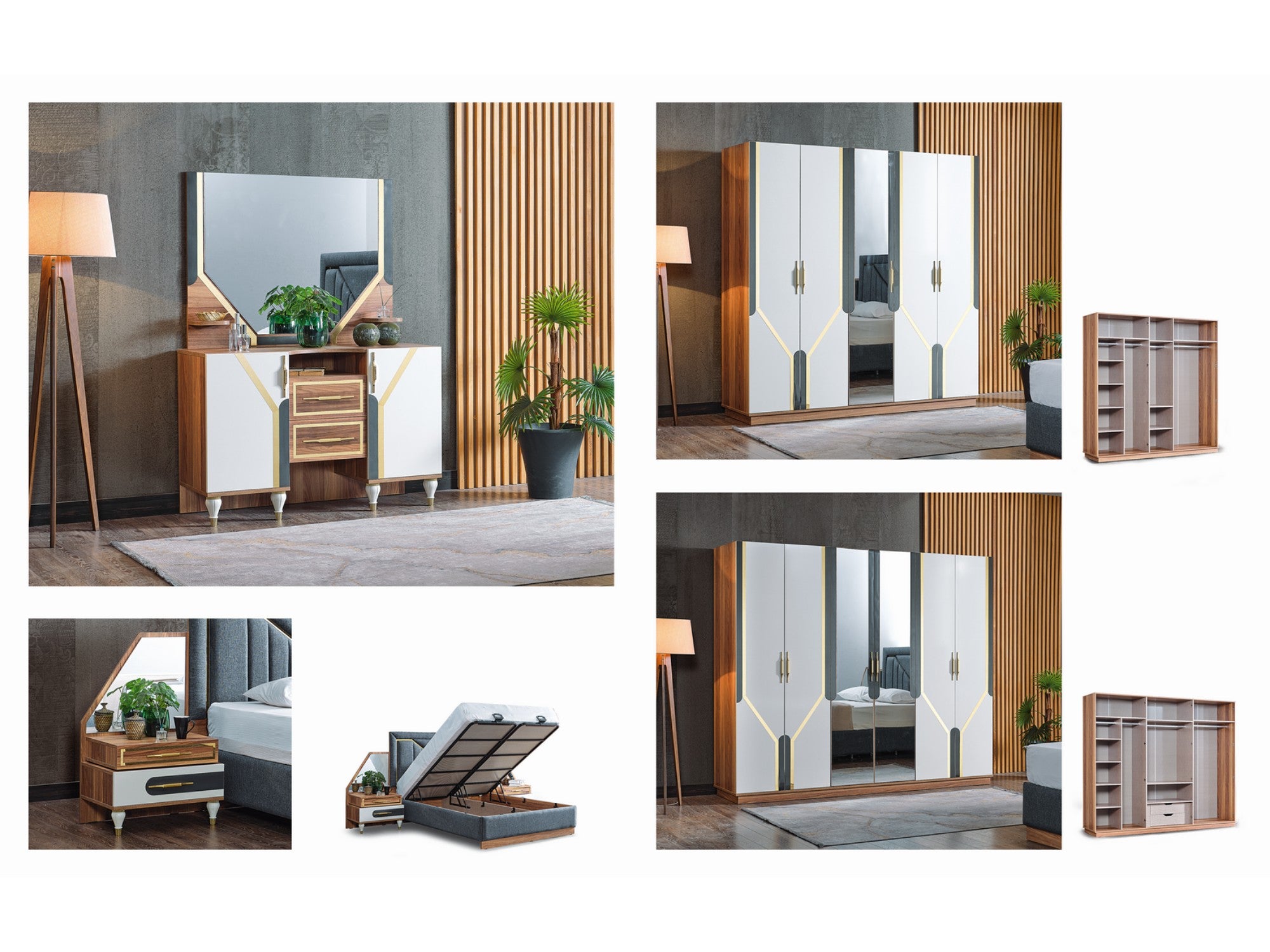 Penta Bedroom Set (Queen Storage Bed With Headboard & Dresser With Mirror & 2 Nightstand)
---
Enhance your bedroom with the stylish and functional Penta Bedroom Set. This set includes a Queen-sized storage bed, a headboard, a dresser with a mirror, and 2 nightstands.
The Queen-sized storage bed offers a comfortable and spacious sleeping area, while also providing convenient storage space underneath. You can easily store extra bedding, pillows, or other items, keeping your bedroom tidy and organized.
The headboard adds a touch of elegance to your bedroom decor. With its sleek design and contemporary style, it serves as a striking focal point and provides a comfortable backrest for you to lean on while reading or relaxing.
The dresser with a mirror is designed to meet your storage needs. It features multiple drawers that offer ample space for your clothing, accessories, and personal belongings. The mirror not only adds functionality but also enhances the visual appeal of your bedroom.
The 2 nightstands are perfect companions for your bedside. They provide additional storage and surface area for your essentials, such as a lamp, books, or a glass of water. Their compact design ensures they fit seamlessly into your bedroom layout.
Crafted with attention to detail and quality materials, the Penta Bedroom Set is built to last. Its modern design, combined with its functionality, creates a harmonious and inviting atmosphere in your bedroom.
Transform your bedroom into a haven of style and comfort with the Penta Bedroom Set. It is an ideal choice for those who appreciate contemporary aesthetics and value practical storage solutions.
Dimensions:
Wardrop 5 Door


Width: 84"

Height: 86"

Depth:

 25"

Wardrop 6 Door

Width: 100"

Height: 86"

Depth: 25"

Nightstand

Width: 26"

Height: 19"

Depth: 18"

Dresser

Width: 48"

Height: 32"

Depth: 18"

Headboard

Width: 71"

Height: 53"

Depth: 32"

Storage Bed

Width: 63"

Height: 15"

Depth: 81"